Cristiano Ronaldo Celebrates Champions League Final Win With His 'boss' Sir Alex Ferguso …
GC
Posted On: Mar 16, 2019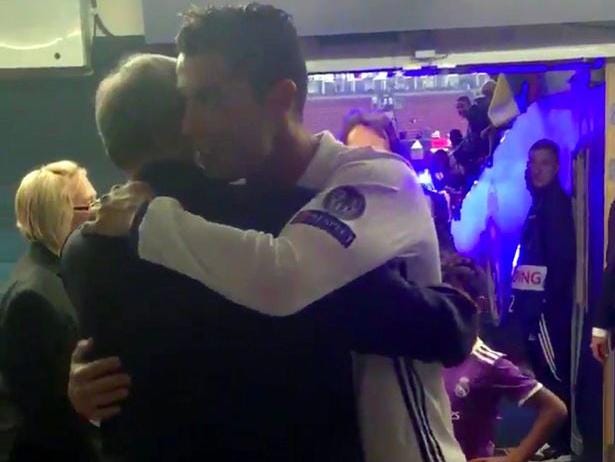 Real Madrid's Champions League final hero Cristiano Ronaldo shared a warm embrace with his form manager Sir Alex Ferguson after leading the Spanish club to their second successive European title.
Ronaldo was superb as Real beat Juventus 4-1 in the Cardiff final, opening the scoring with a precise curling finish past Gianluigi Buffon and then adding Real's decisive third goal.
The win means Ronaldo has now won the Champions League three times with Real Madrid, as well as one with Manchester United, back in 2008.
And Ronaldo's former boss Ferguson was on hand to congratulate his former player, with a video on Twitter showing the ex-United manager embracing Ronaldo in the tunnel shortly after his latest success.
"Hey boss, how are you?" Ronaldo can be heard asking Ferguson, before the two hug.
The bond between @Cristiano and Sir Alex is amazing. Mutual respect between 2 of the greatest in the history of football.@ManUtd #viasat pic.twitter.com/JRi9fli9Jp
— Jan Aage Fjortoft (@JanAageFjortoft) June 3, 2017
Ronaldo then introduces his son, Cristiano Jr, to his old manager, before Ferguson playfully rubs him on the head.
Ronaldo has repeatedly singled out Ferguson as one of the most important figures in his career, and has described the Scot as "like a father in football."
The pair were reunited later in the evening as Ferguson presented his former player with the UEFA man-of-the-match award.
"My age is just a number, I feel like a young boy," 32-year-old Ronaldo said after being handed the man-of-the-match award by his former manager.
"I am very happy – an amazing season again. We've won trophies and of course it is one of the best moments of my career – I have the opportunity to say this every year but it's true!
"This season was amazing again, last season was amazing.
"I have two or three days to rest now then I have a qualifying game for Portugal.
"Then we have Confederations Cup (in Russia). It is a long season but I am motivated.
"I am happy, these are good moments."
On This Post:

Share it Let Friends Know