Delta govt spends N2.7bn on pensioners —Siakpere - 4 years ago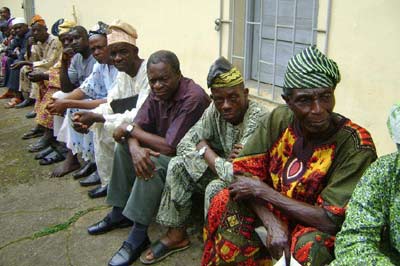 CHAIRMAN, Bureau of Pensions in Delta State, Mrs Christiana Siakpere, yesterday, said the State Government has spent about N2, 750,000,000 in paying retirement benefits of 418 retirees for 2017 fiscal year. Siakpere who made the disclosure when she hosted the chairman and members of the State House of Assembly Committee on Establishments, Privileges and Ethics, said over N15.5 billion had been spent to settle about 2,339 retirees since the contributory Pension Scheme began. Appealing to the lawmakers to be more circumspect on pension matters, she sued for partnership to pay retirees their benefits as and when due. She said; "We will continue to leverage on all sincere efforts aimed at deepening the tenets and operations of the current pension reforms, but will particularly protect the interest and welfare of retirees and workers of the Delta State Public Service as it affects pension matters." Siakpere commended every retired officer of the Delta State Public Service in the contributory Pension Scheme, for their resilience, perseverance and exceptional understanding in the face of the present economic challenges and urged retirees in the state to exercise more restraint. In his remarks, Chairman of the House Committee, Chief Dennis Omovie, assured the bureau of the support of the House. Omovie who was accompanied by two members of the committee, Mrs Orezi Esievo and Dr Alphonsus Ojo, said the visit was a familiarisation tour to be better abreast with the workings of the bureau. He said the challenges of the bureau would be subjected to requisite consideration and appraisal to allow for appropriate recommendations and actions.
Drop A Comment
Search Below
Suscribe
Receive our latest updates, songs and videos to your email. We promise we do not spam.