#BBNaija: CeeC destroys the dress Payporte gave her, calls it nonsense..... Payporte reacts
GC
Posted On: Apr 01, 2018
The Official Sponsor of the Big Brother Naija Reality TV Show, Payporte is quite displeased with CeeC's actions today over the traditional outfit given to her by the brand.
CeeC tagged the traditional outfit as rubbish, and she took scissors to cut the outfit to a crop top, and then rocked it with a skirt for the Saturday Night party today.
In her words, she said: "I have never seen such a thing in my life... Can't believe someone wasted energy to sew this thing.".. Then she continued, "Na person sit down do this thing o"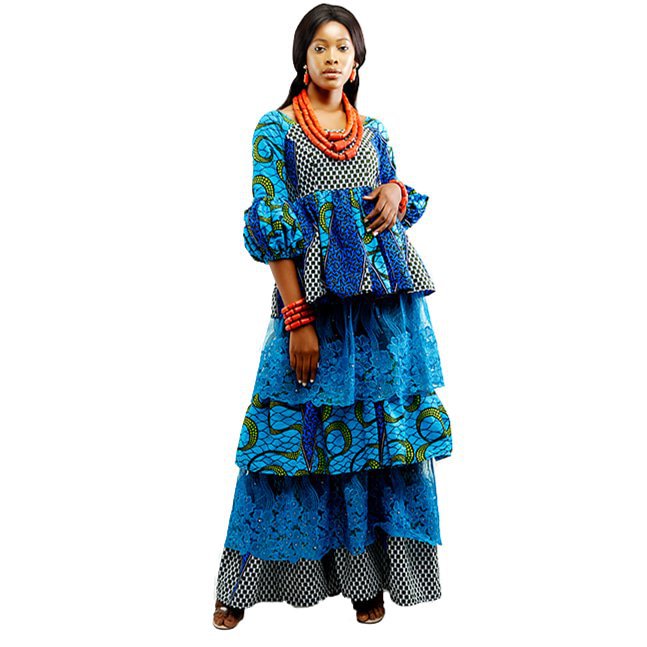 Apparently, the outfits given to all the housemates were used to represent the country's diverse culture.. and hers was that of the Calabar's.
"This is a Calabar Bridal attire belonging to the Calabar people of Cross River State, Nigeria. This simple yet well accessorised outfit was designed and made by the creative hands at PayPorte Production.", Payporte had earlier described her outfit on Instagram.
Followers of the show have tagged her actions as "ungrateful" and rude, with many calling on the organizers of the show to take actions against her.
Payrote has quickly responded to her action on their Official Instagram page.. They wrote: [i]"PayPorte is very dis-pleased by the comments made by @ceec_official about the outfit given to her. We take out time to style all housemates with respect to the theme of every Saturday party. We consider this a disrespect to our brand and consider this offensive."[/i]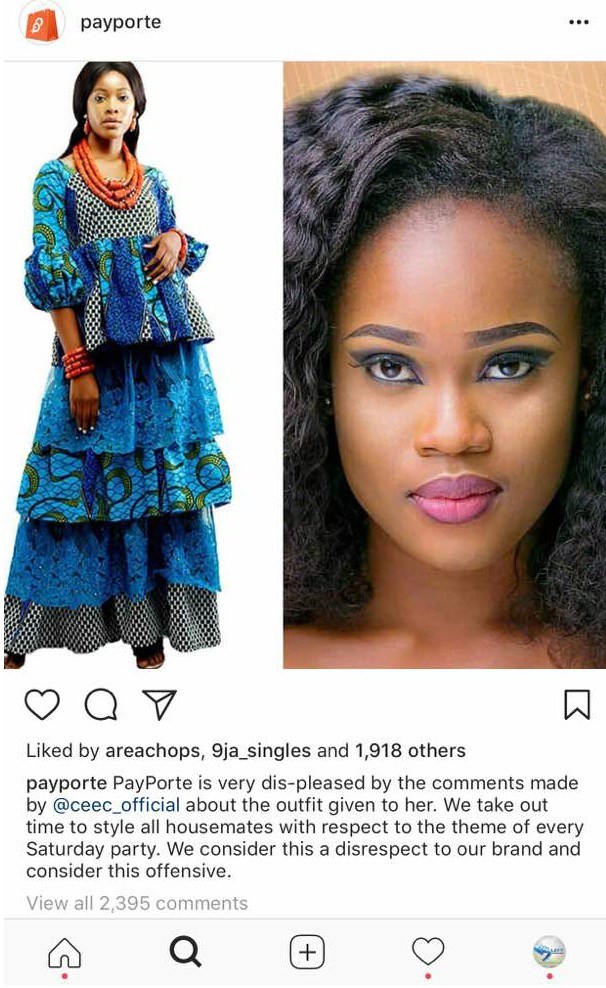 On This Post:

Share it Let Friends Know