"My belle don calm down" – Actress, Bukunmi Oluwasina reacts to people who said she will lose shape after pregnancy - 7 months ago
Popular actress/songstress, Bukunmi Oluwasina has reacted to people who said she will lose her beautiful shape after pregnancy.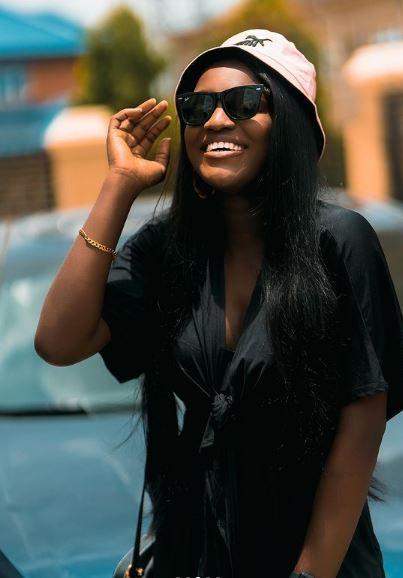 The multi-talented diva wasted no time to shame those who said she would exit her beautiful form after pregnancy as she flaunted her already flat tummy, which she boasted to have occurred naturally without slimming tea or waist trainers.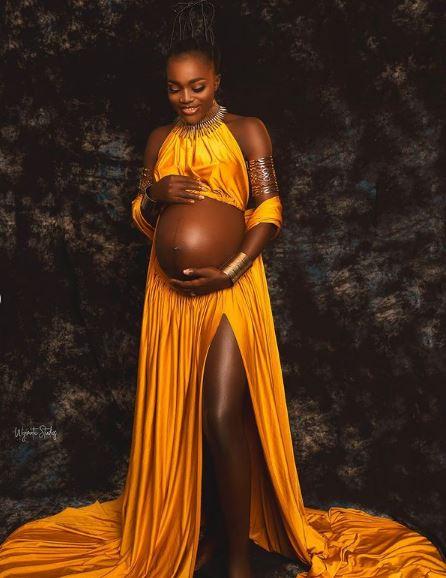 In her words:
"A few weeks after… No waist trainer, no slimming tea.. ( I don't want to lose my bumbum) Haven't even started doing work out, to burn any fat in my body. Still, my belle don calm down naturally like this. Let me pull out my tongue… for those who said "Your body will take an unpleasant turn after pregnancy" (Jokes)
Not everybody would have the same experience physically, medically and psychologically, when it comes to pregnancies. Different people with different bodies, and different body reactions.
They will subconsciously rub so many lives off good and beautiful things in life, on this app, if you keep listening to everyone talking and taking every advice. #letsbespeakingforourselvesandnotgeneralising"
See the post below: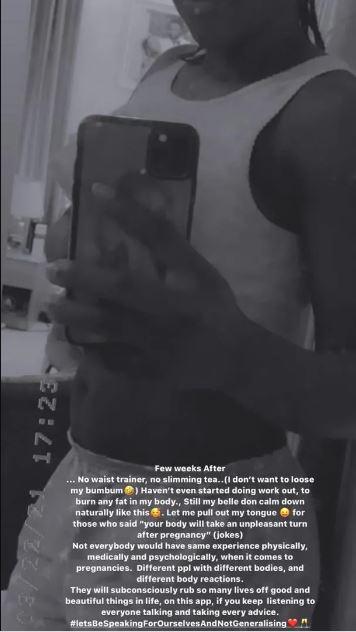 Be The First To Comment
Search Below
Suscribe
Receive our latest updates, songs and videos to your email. We promise we do not spam.