"Na Hennessy full that belle" – Reactions as Cubana Chief priest sets to lose weight (Video) - 4 months ago
Popular celebrity barman, Pascal Chibuike Okechukwu, popularly known as Cubana Chief Priest in a viral funny video is set to burn off some calories as he undergoes rigorous exercise.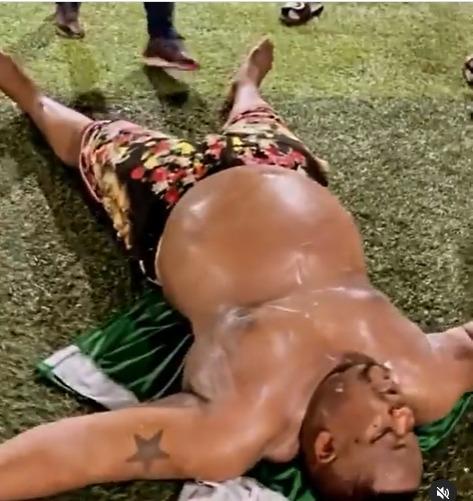 In a video shared on his Instagram, he appeared to be undergoing some workout sessions with his trainer, Emenike, who's a popular footballer.
Chief Priest was filmed looking exhausted as he laid on the field, with his stomach protruding.
This video has thrilled his fans including the likes of popular singer, Davido as it could be seen via their comments in the box.
Check out their reactions;
davido: Lmao 😂😂😂😂😂😂😂😂😂😂😂😂
deejayneptune: Na Hennessy full that belle
peruzzi_vibes: Wetin Dey really sup?
inempeter: See Belle kai this na correct sugar daddy o
popee_odinaka: All that your money na for inside that your pot belle the thing dey
Be The First To Comment
Search Below
Suscribe
Receive our latest updates, songs and videos to your email. We promise we do not spam.