Update: "I closed down 2 of my shops b'cos you were stealing from me" Iyabo Ojo accuses her former PA of theft - 4 months ago
Actress Iyabo Ojo has further insisted that her former PA, Gbeminiyi is a fraud as she stole from her and ruined her businesses at Ikeja.
In a previous Post, Gbeminiyi has dared Iyabo to spill what transpired between them as she also accused the actress of trying to subject her to unjust cyberbullying.
However, Iyabo has taken the bait as she spills more information.
She disclosed that she closed two of her shops at Ikeja and sacked all her staff because she was running at loss. She also opened a new store at Lekki and took Gbeminiyi along with her as a close friend and personal assistant, but unfortunately, she took her fraudulent lifestyle there and also tried to ruin her third business.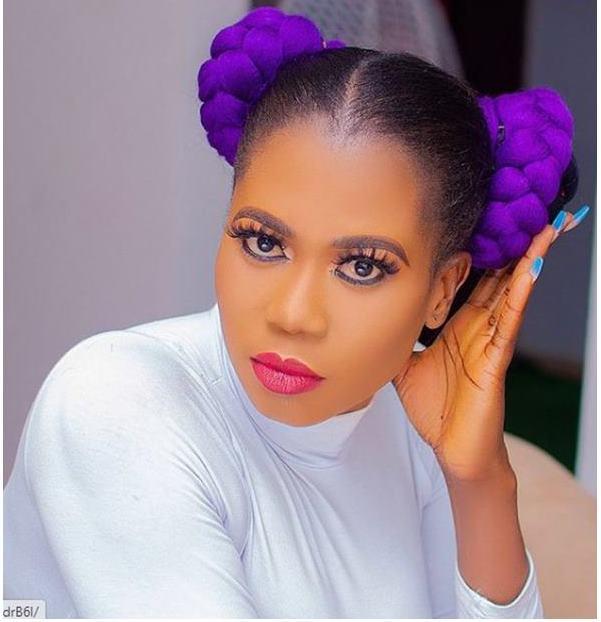 This further led to Iyabo investigating. Upon investigation, it was realized that her PA has been receiving payments from her customers directly into her personal account.
Read the full gist;
"Gbeminiyi Adegbola, you said in your write up that you didn't steal from me or try to ruin my business, yet from my former business place, Fespris World in ikeja off Allen, you have been stealing from me, using your zenith acct Gbeminiyi Adegbola to collect money from customers eg. Wow accessories & she is still alive o & her statement of acct is there for proof…
After I sacked all my staffs & closed down my two shops in Ikeja, thinking it was the other staffs that were stealing my money & ruining my business…
I took up the courage to start all over again, I went ahead, sold all my gold, which you gbemi, helped me carry to the buyer in yaba, collected the money for my land in Ajah back & with the help of some close friends, i opened Fespris Abula spot in Lekki phase 1..
Gbenminiyi, You still carried this same dubious act to Fespris Limited in Lekki phase 1, pretending to be a loyal & honest person to me, damn!! I trusted you, I was struggling to grow my new business, Gbemi, yet you were busy stealing, collecting money with your personal acct details without my knowledge, a one year old business, you almost ruined it again🥵
I still have records of your zenith bank statement that shows proof of how you have been receiving money from different customers and no proof of you transferring it back into my own personal or business account nor any proof of you withdrawing it and paying it back into my own acct either, I still have all evidence and statement taken down at the police station too,
I accepted your mother's apology even tho you never apologized & I also listened to my late mom too who said I should not arrest you bcos of your health conditions, the reason I let you walk freely without allowing the law to take its a course on you,
Gbemi, I have four different company acct, Zenith, GT, Access & Sterling with POS attached to them, I have 5 personal acct of my own that you could have also used, yet you chose to use your own personal zenith acct, & you have the audacity to say you never tried to ruin my business…. Big sam is still alive oooo, I still deliver to the customer in 1004, etc …"
Be The First To Comment
Search Below
Suscribe
Receive our latest updates, songs and videos to your email. We promise we do not spam.