"I'm now a brand new Bob, can't go through surgery and exchange words with failures" – Bobrisky tells competitors - 4 months ago
Popular controversial cross dresser, Okuneye Idris Olanrewaju, popularly known as Bobrisky has disclosed that she has turned a new leaf after her liposuction surgery.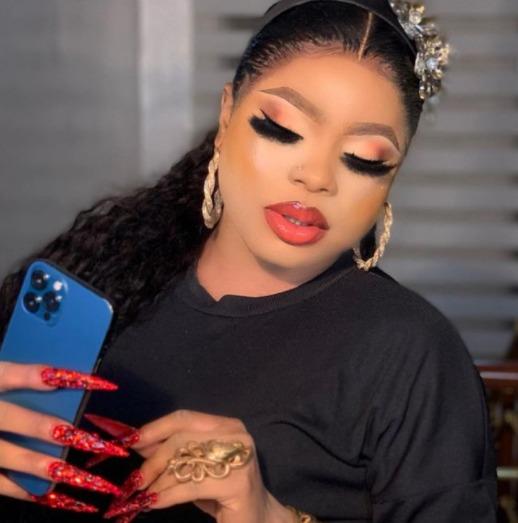 The male barbie in a new update has disclosed that she can no longer exchange words with failures who are all bent on getting her attention to be used as publicity for their brands.
Bob disclosed the reason for this change is that her boyfriend monitors her page lately and also undergoing surgery is the big deal.
Here's what she wrote;
"Have promised never to respond to anyone who speaks ill about me anymore.
My boyfriend has "..,1 been monitoring my page lately If you like seek my attention from now till tomorrow I bobrisky won't respond to you anymore. If you want to use me to g. publicity PIS PAY. I'm now a brand new bob. I can't go through surgery to look more beautiful and classy and still be exchanging words with failures who need me to grow. Not anymore goodnight 41,
#postanddelete soon"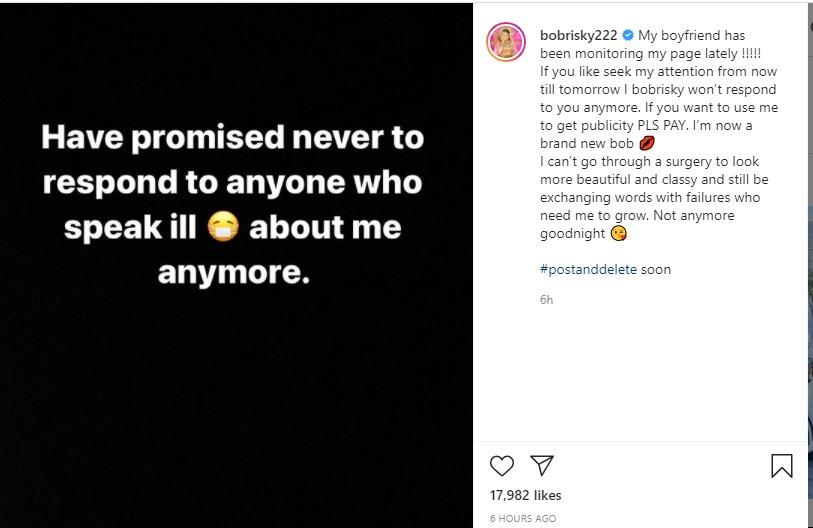 Be The First To Comment
Search Below
Suscribe
Receive our latest updates, songs and videos to your email. We promise we do not spam.