"She said it repeatedly that Baba Ijesha did not sleep with her" – Yomi Fabiyi gives update (Video) - 4 months ago
Nollywood actor, Yomi Fabiyi continues to advocate for his colleague, Baba Ijesha, who is charged with a case of sexual assault on a minor.
The trial of Baba Ijesha which began yesterday at a magistrate court seated in Yaba, Lagos state was concluded on the denial of his bail, and the case further transferred to a High court.
Giving an update about his embattled colleague, Yomi Fabiyi affirmed in an Instagram post that the minor in question never in any situation claimed that Baba Ijesha had carnal knowledge of her.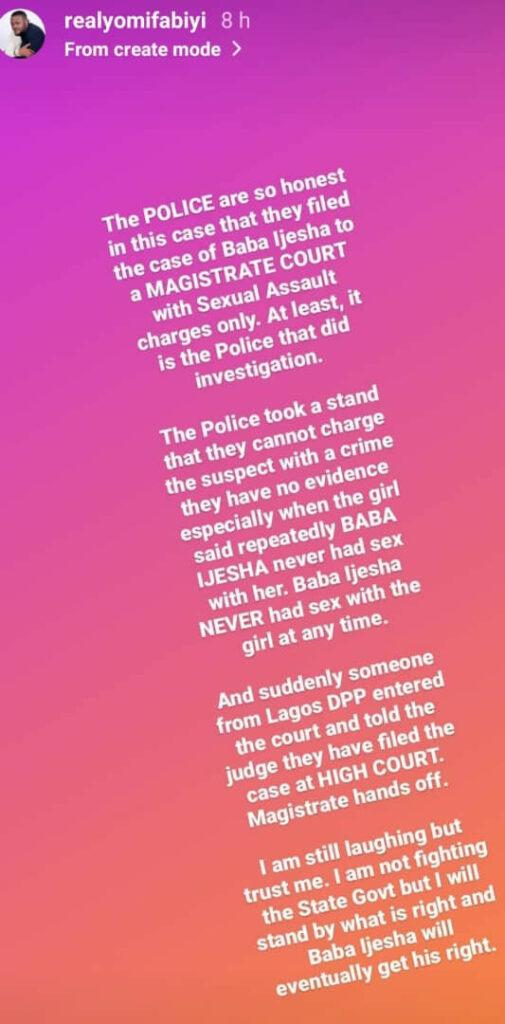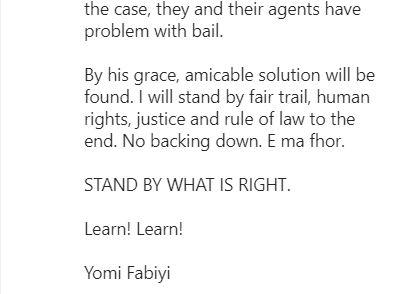 Taking to his Instagram page to share a video, he wrote;
"Part of my concerns and why the law must act unbiased. Fighting for the rights of the child means getting justice against all abuses and assaults done against her innocence and her wish.
Have you ask yourself, what if in the process of the set up there was violence, door locked behind and aside been raped, the girl was killed, will ALL THE ADULTS INVOLVED be let go.
How can the law be BLIND to that and set a horrible antecedent for several innocent children in our society?
Where are the SOCIAL SERVICES in the state, why is the DPP advice silent on all the crimes involved in the entire episodes and all that done against the child, why the silence on all that?"
Watch the video below …
Be The First To Comment
Search Below
Suscribe
Receive our latest updates, songs and videos to your email. We promise we do not spam.