Bobrisky goes emotional over his former friends, gives reasons - 4 months ago
Controversial crossdresser, Bobrisky is in the news again and this time he reflected on the kind of friends he had kept in the past.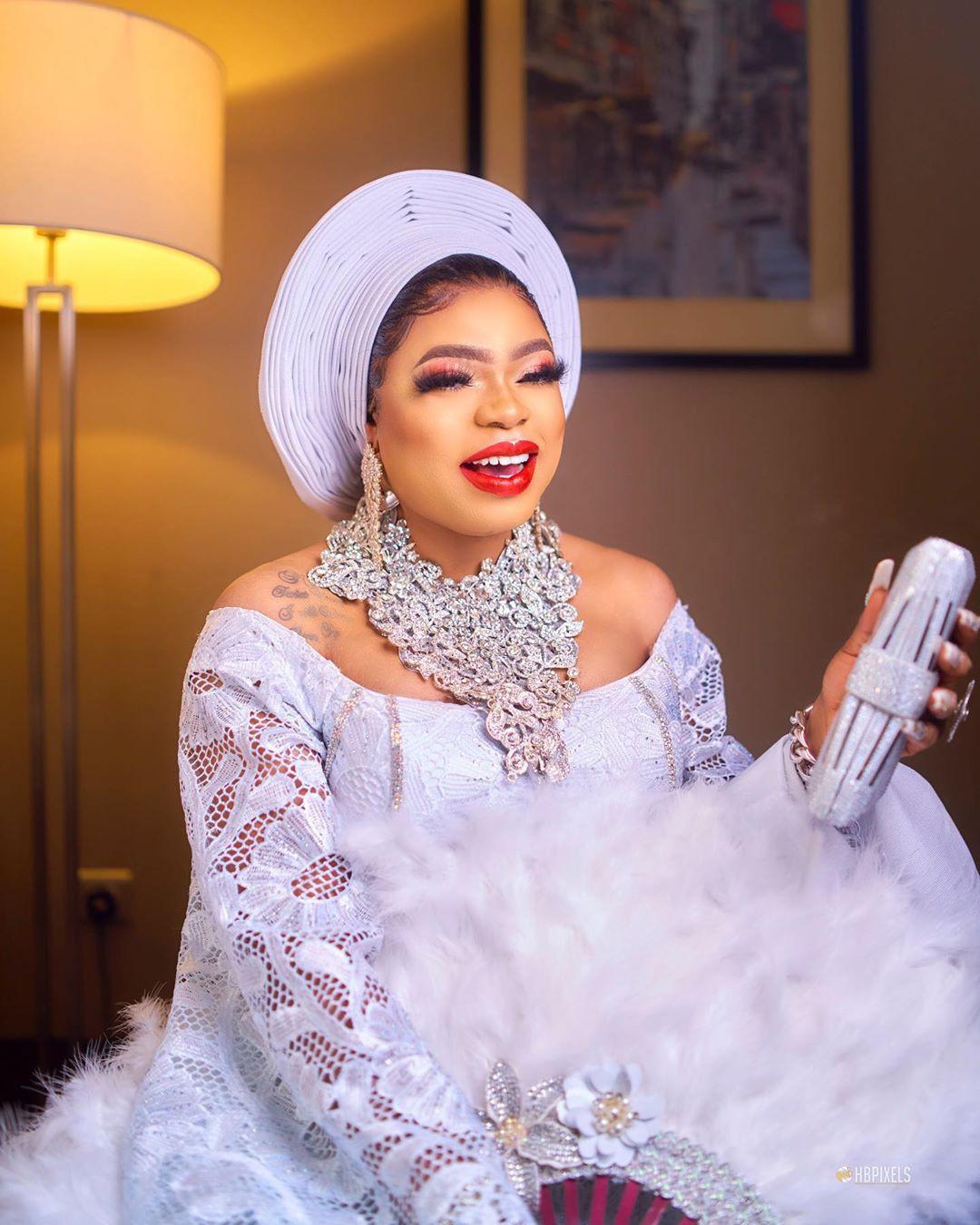 Bobrisky in a social media post said he didn't get the same kind of love he gave his former best friends.
The crossdresser went on to reveal how he fought all his former friends just to stay loyal to his former best friend. However, all he got in return was jealousy and not being loved the way he loved instead.
He wrote; "I'm very emotional
Little things bother me, imagine showing ur so called best friends nothing but TRUE LOVE, love to d extend of inconveniencing urself most times. Fighting all ur so called best friends (former friends)just because u want to stay loyal and make someone happy !!!
And all you get from such person is jealousy, envy lastly not loved d same way you love d person. D love only comes when you lend him or her ur money and they won't still pay back o !!! Such friend just walk away forever and never come back. Don't drag such friend on social media o just walk away silently let nobody know the secret you both shared when together."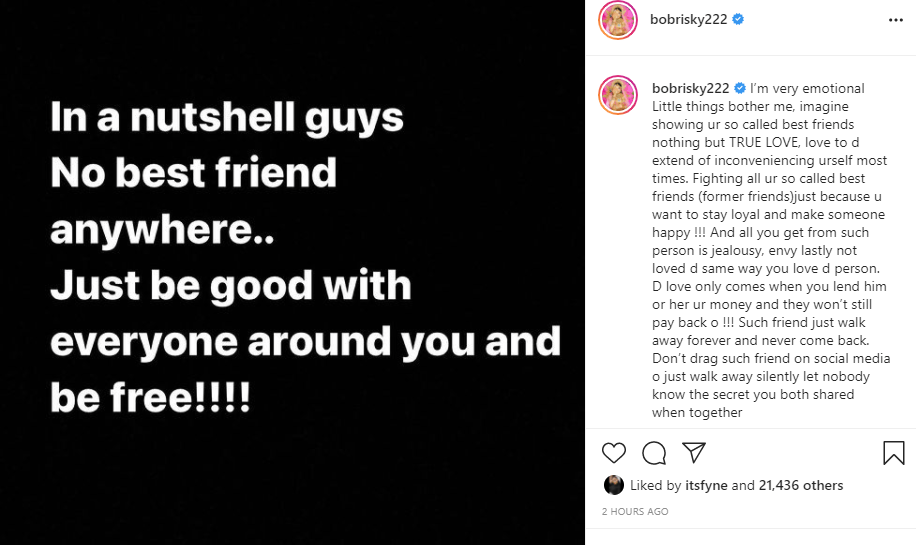 Be The First To Comment
Search Below
Suscribe
Receive our latest updates, songs and videos to your email. We promise we do not spam.