"All these upcoming runs girls will not kill somebody" – Tonto Dikeh - a month ago
Actress and philanthropist Tonto Dikeh took to her Instagram page to drag upcoming runs girls and trolls who throw jabs at her.

The mother of one in a new post addressed the issue of those trolls who hurl insults at her but get offended when their mothers are insulted in return and on their behalf.
Tonto has disclosed that she's not too big to go as low as to insult a troll's mother, hence they should desist from insulting her.
She wrote;
"Some of you fans need strong beating with wet broom, you insult a mother like me. They insult your mother back, you say the insultee is too big to insult back.. The thunder that will fire you is doing press up in MUSHIN.. All these upcoming runs girls will not kill somebodytt. Honestly we need to help the public respect our family by respecting ourselves in public…"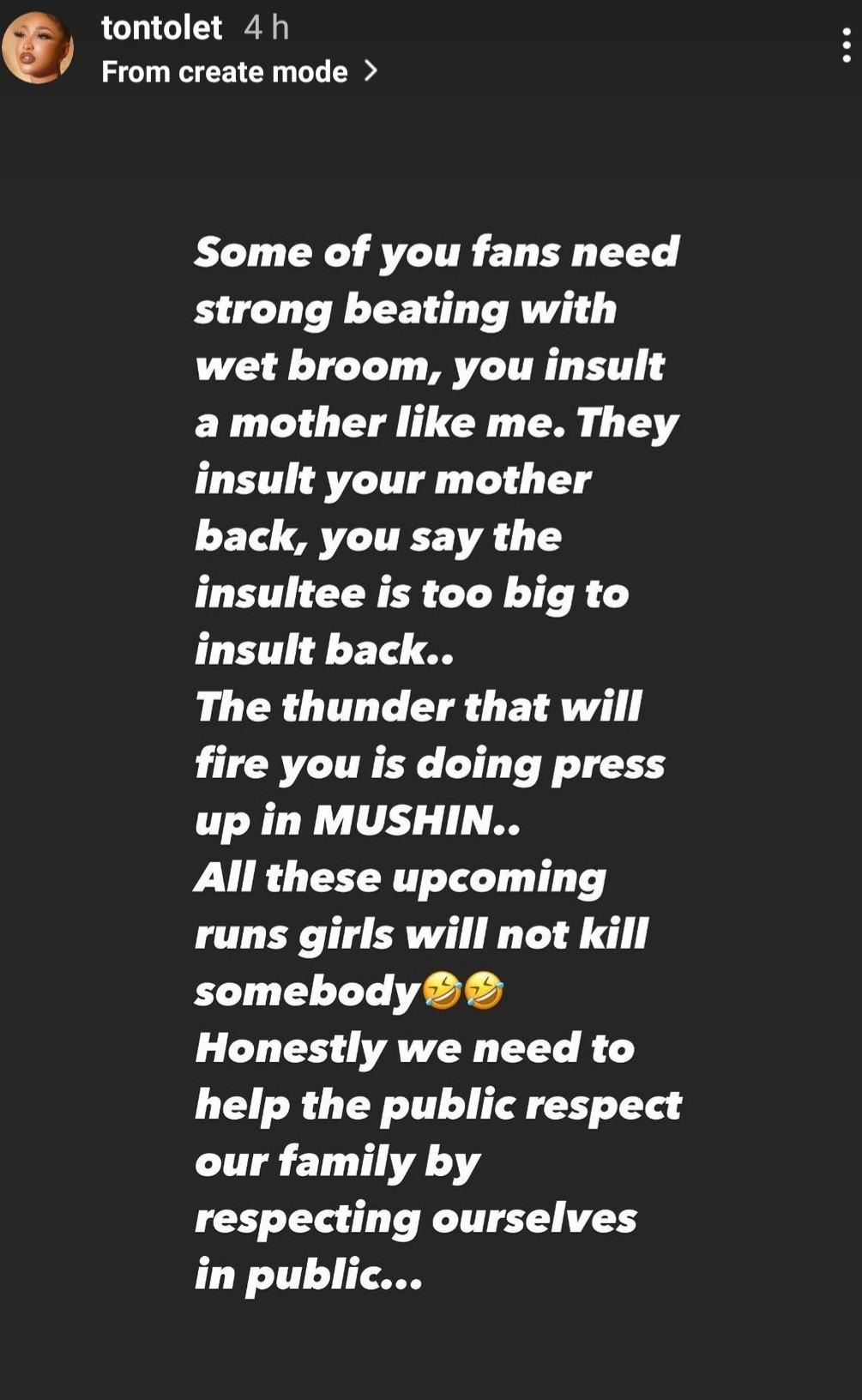 Be The First To Comment
Search Below
Suscribe
Receive our latest updates, songs and videos to your email. We promise we do not spam.