"I promise not to relent in my efforts" – Tonto Dikeh says as she gets awarded by NAPTIP - a month ago
Nollywood actress and humanitarian, Tonto Dikeh has taken to her social media timeline to share photos of certificates awarded to her by the National Agency for Prohibition of Trafficking in Persons (NAPTIP).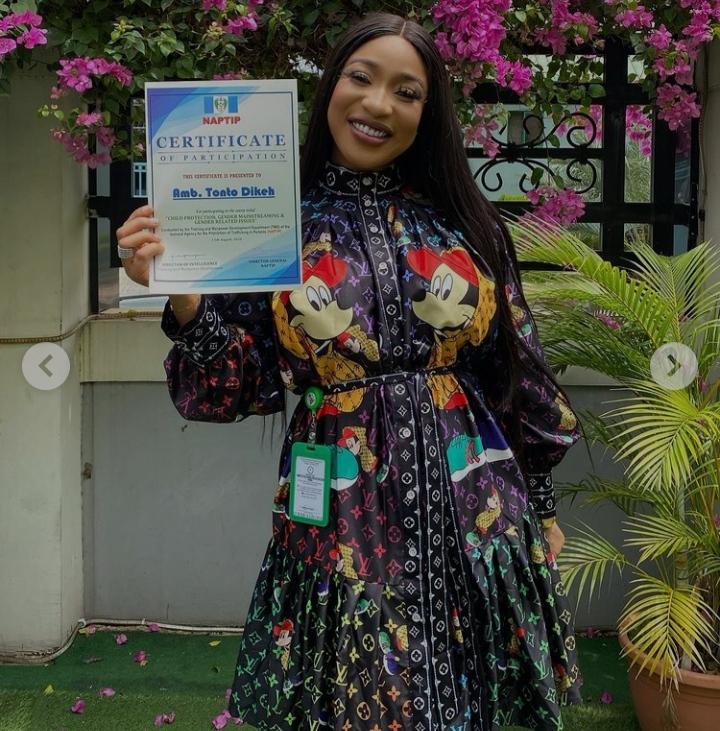 Tonto Dikeh in a post via her Instagram handle revealed that combating human trafficking is one aspect of the struggle that she has committed herself to since 2017
Part of her statement read;
"Hi Fam, I woke up today and after my routine prayers and chores, I my gaze caught a number of laurels and recommendations garnered in the course of my humble execution of Humanitarian activities. I am not a perfect being, neither am I the richest person in Nigeria, but I strive daily to impact on the lives of indegent people that I have come across, particularly orphans, vulnerable and abused people. Combating Human Trafficking is one aspect of the struggle that I have committed myself to since 2017, and my sojourn in the fight against the menace has seen the Tonto Dikeh Foundation partner with @naptipnigerio mitigate the issues and consequences of TIP in Nigeria and the world at large. "
See her post below:
Be The First To Comment
Search Below
Suscribe
Receive our latest updates, songs and videos to your email. We promise we do not spam.