'I ain't no longer a pig and don't associate with the mud'- Tonto Dikeh replies Bobrisky - 4 months ago
Recall that Tonto Dikeh and Bobrisky have been throwing subtle shades at each other in the last few hours.
It all started after Tonto Dikeh unveiled her new man, Prince Kpokpogri. Bobrisky, like many, thought that the actress shouldn't be showing him off on social media, and he took time to advise her.
However, Tonto Dikeh took to her Instagram to talk about demons giving angelic advice; although she didn't tag Bobrisky, the crossdresser took it as a jab at him, and he reacted in a series of posts via his Instagram story, accusing Tonto of owing her N5million and urged her to pay her debt.
Tonto, who has refused to react to anything about Bob, ignored the jabs but it seems she was being tagged in the post which is being shared, and she has therefore reacted, telling her fans to chill and said, her attention is "very expensive."
The actress would go ahead to say she is no longer a pig and doesn't associate with the mud adding that, she is not going to use just a second to ruin her growth.
Below are Tonto and Bobrisky's posts, which have now been deleted,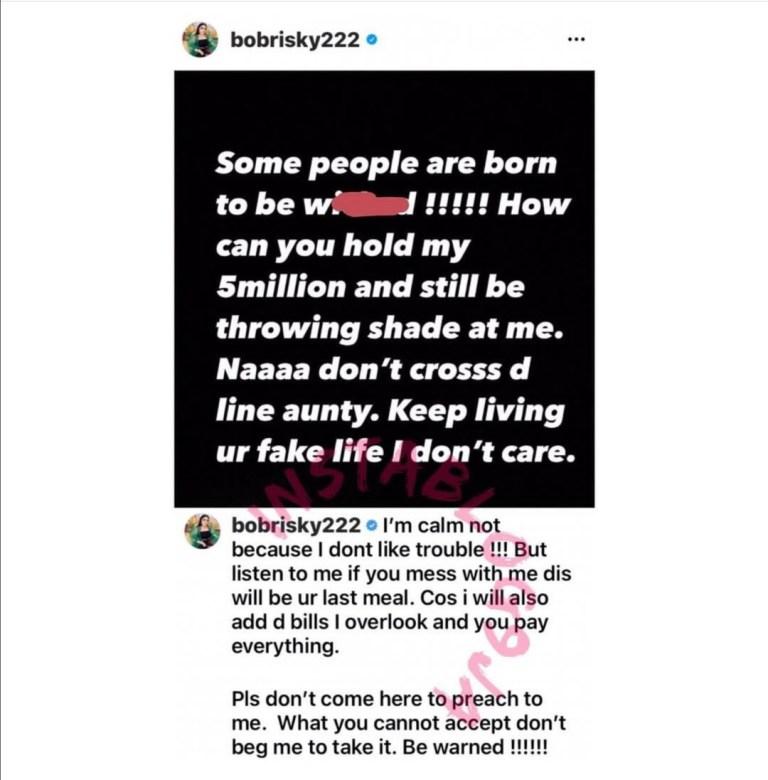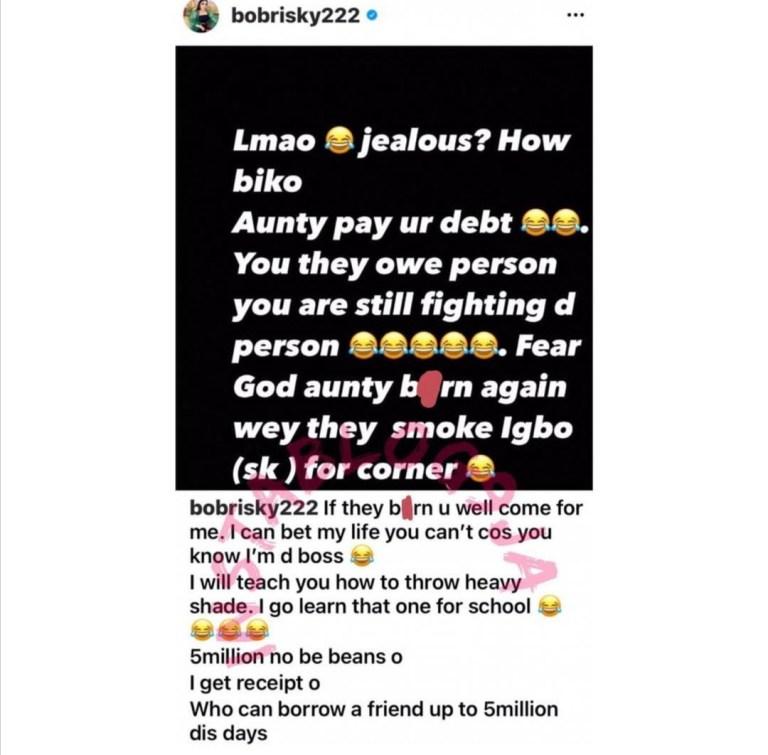 Below is Tonto Dikeh's response: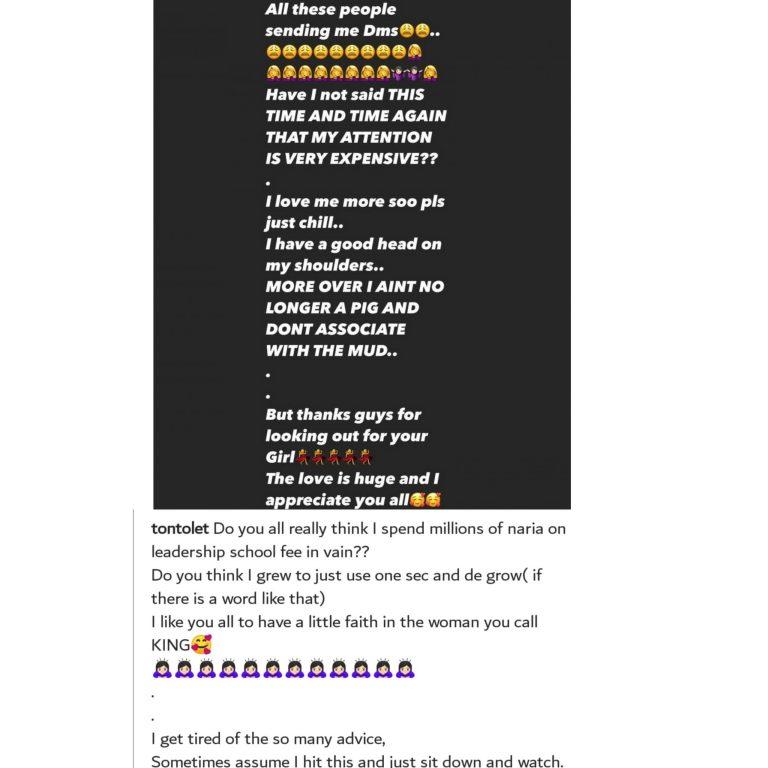 Be The First To Comment
Search Below
Suscribe
Receive our latest updates, songs and videos to your email. We promise we do not spam.