Man reportedly cancels his wedding after his fiancee went to her ex boyfriend's house to visit after engagement - 3 months ago
A man has taken to a popular forum, Nairaland, to narrate how his friend cancelled his wedding slated for August after his fiancee visited her ex-boyfriend after their engagement.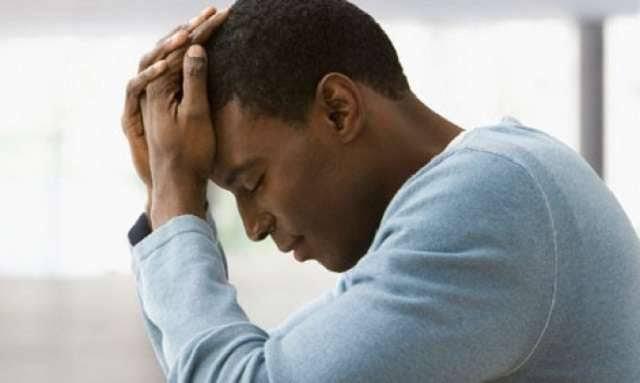 The man who is based in the US came to Nigeria to get into a serious relationship with his high school sweetheart, and all had been well, and the both of them, as well as their families, were preparing for the wedding in August.
However, last week he discovered that his fiancee recently went to visit her ex-boyfriend. When he confronted her, she said she went because she was bored, and she refused afterwards to change her phone number as he wanted to stop them from communicating. The fiancee insisted she only went to her ex house to hang out.
The Nairaland user wrote, "My friend has cancelled the wedding as we speak, and everybody is begging him to re-consider. Between, the lady's age is within the range of 33 to 36. And my guy is between 37 to 40. He is confused as we speak, because he is taking a hard line on the issue, he doesn't want to start his marriage life on a wrong foundation. At the same time, he is feeling hurt because of her unseriousness."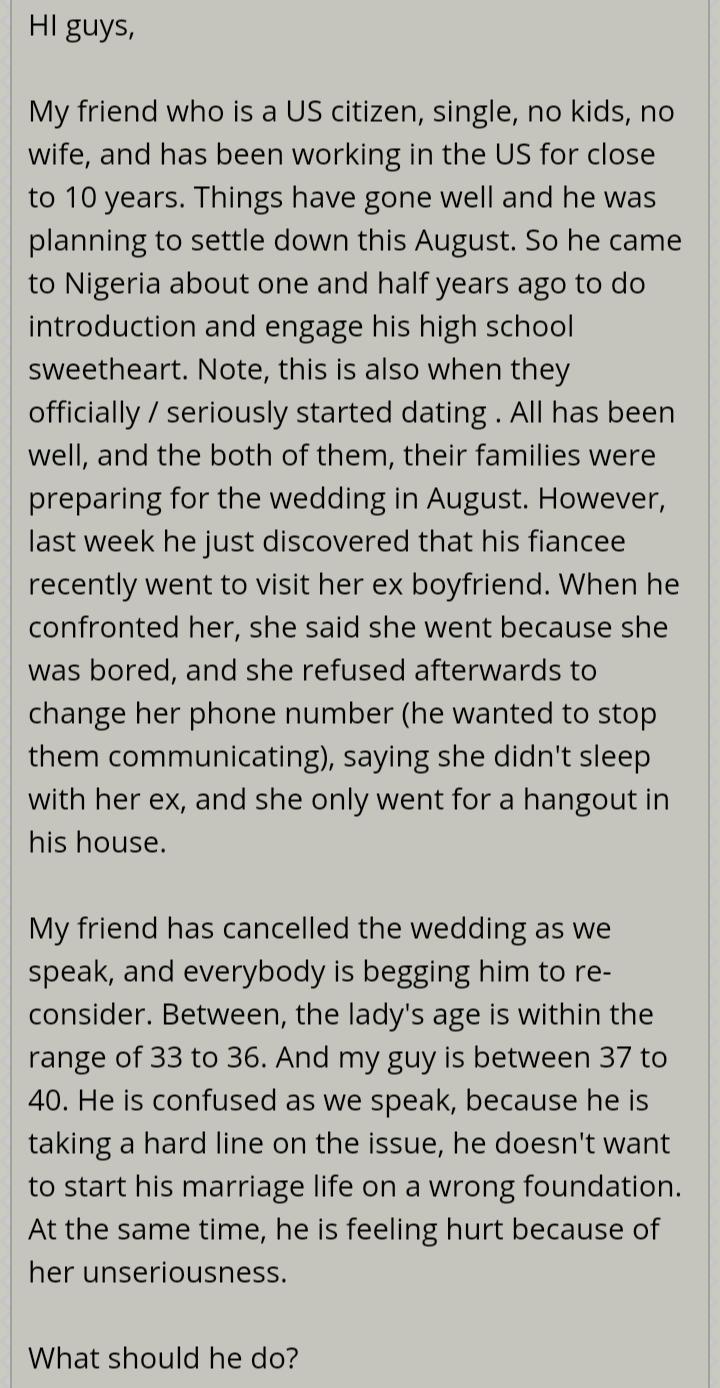 Be The First To Comment
Search Below
Suscribe
Receive our latest updates, songs and videos to your email. We promise we do not spam.